Cavalier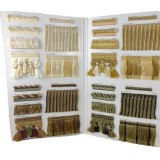 ---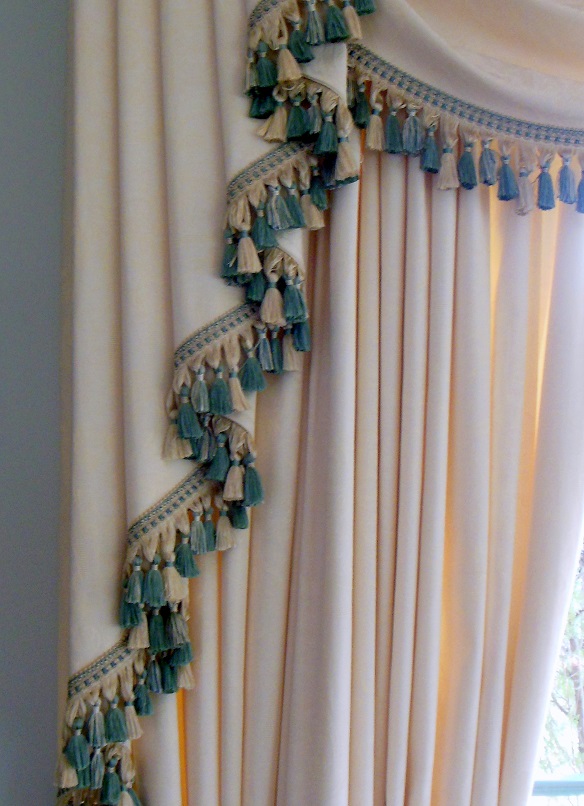 Swags & Tails, trimmed with Hand Tied Tassel Fringe in a Teal & Oyster Combination.
The Cavalier Collection has a choice of 9 colour ways. With a selection of 4 different styles of Tiebacks, Hand Tied Tassel Fringe,
Brush Fringe, Flanged Cord, Bullion Fringe & Key Tassel.
Whatever idea or look you have in mind you will be inspired by this wonderful array of Trimmings.
Cavalier Range
Click on links or pictures below to view the available Cavalier range.