Magnetic Tiebacks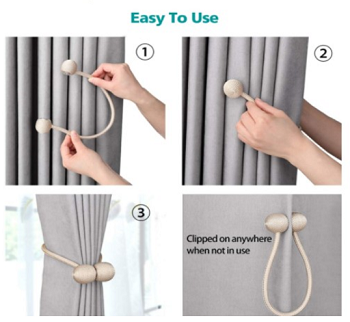 Magnetic Tie Backs & Hold Backs are easy to use - Tie Back your curtains with no installation.
Simply gather the curtain material and wrap your Tie Back around, the magnets hold the Tie Back in place.
Ideal to stop sheers blowing when a window is open, or to hold back part of a curtain to let in light.
Magnetic Tiebacks Range
Click on links or pictures below to view the available Magnetic Tiebacks range.
Showing 1 to 6 of 6 (1 Pages)